School Photography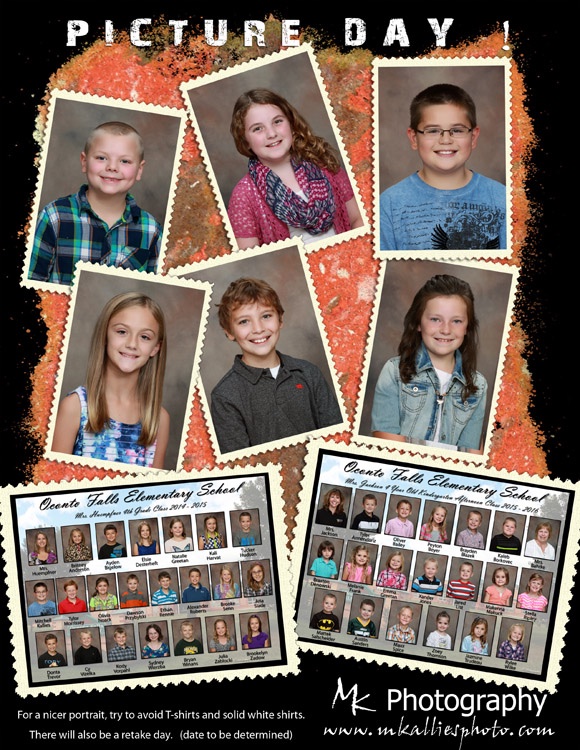 We are so excited to have a division of our studio devoted to a local, quality, full service option for all your School Photography needs!
These are momentous times in your child's school career. At the core of our service you can expect...
Professional quality portraits by our award-winning, experienced photographers.
Portrait services are available for classes, students and staff.
Portrait Proofing option. Choose your child's portrait, THEN order, so you get exactly what you want.
Custom class composites or individual grade group portraits
Artistically designed yearbooks. Complete with school events throughout the year
Affordable package options and diverse, quality product choices.

Team Sports





MK Photography specializes in youth and High School sports photography. We have a full quality product line, complete with custom designed team posters, portrait memory mates, buttons, key chains, and magnets! To make it even better... MK Photography is the only photo studio in the area offering Ultimate Photo Sports balls, water bottles, blankets and more to help you support and cheer on your sports team and player! We are constantly adding new products and art, contact us to see our latest additions, we know you'll love them as much as we do.

Have a theme or idea for your teammates? We love to collaborate, we can photograph your team in our studio or on location. Contact the studio for more information and to schedule your team photos.

We are so happy to be such an integral part of the Oconto Falls community and surrounding areas. Our sports photography is a rapidly growing division of MK Photography, so be warned... prime spaces fill up fast... call ahead to get your team on our schedule.


Gallery